Seahawks Playbook Podcast Episode 166: 4th Annual Mock Draft Show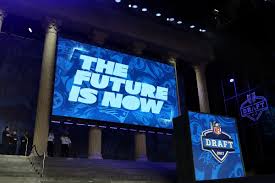 Seahawks fans, welcome back for our special edition of the Seahawks Playbook Podcast. It's Bill and Keith's 4th Annual Mock Draft Show! This one turned out exceptionally well and we had a great time recording the show. Each of us ran an independent draft simulation with one trade back allowed. Both of us were very happy with the drafts we created. I've posted the results in the table below, and as you can see, we both came away with some great picks and some great value throughout the entire draft.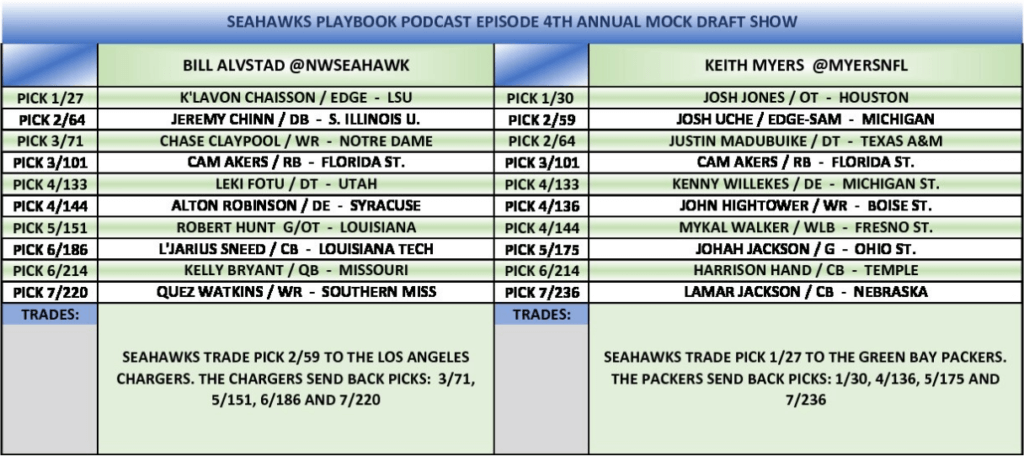 I think both Keith and I felt like we knocked it out of the park with our first four picks respectively, and added great value the rest of the way. Tell us what you think!
Go Hawks!!