Seahawks Playbook Podcast Episode 177: 4th Annual 53-Man Roster Prediction Show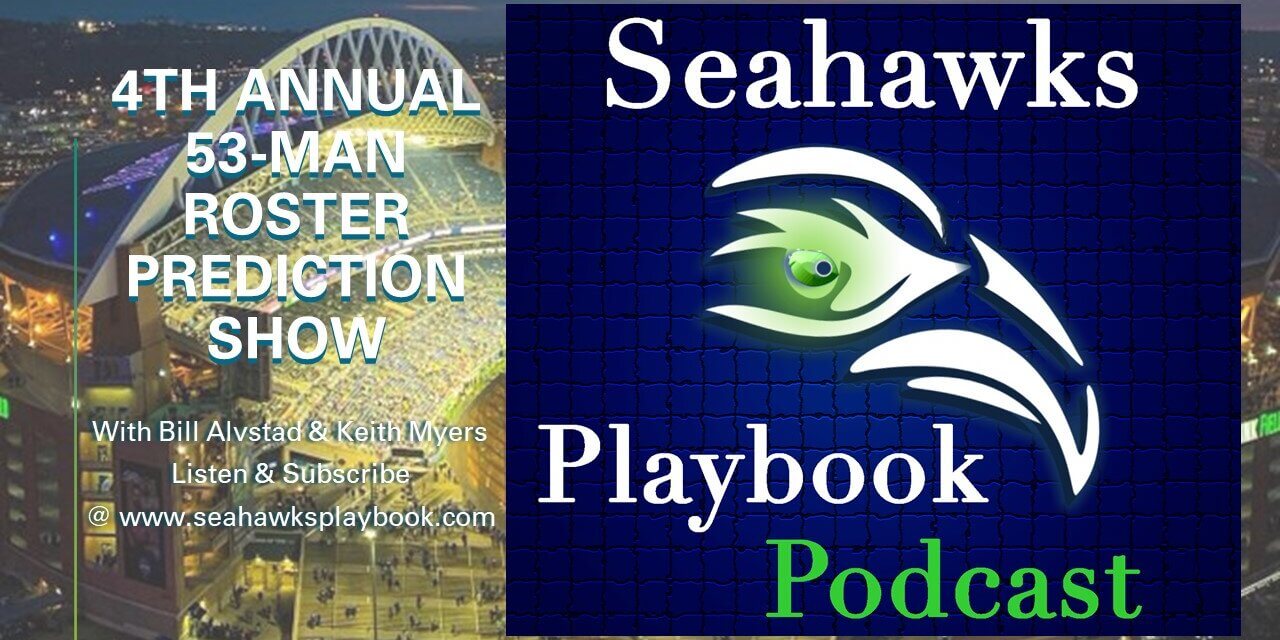 Seattle Seahawks fans, where ever you may be, welcome back to the Seahawks Playbook Podcast! It's good to have you join Bill Alvstad and Keith Myers for our 4th annual 53-Man Roster Prediction Show. The last two shows have taken a deep dive into the 90-Man roster on both offense and defense, and we put it all together and narrow it down the the 53 players we think will make up the final roster. Of course this is based on the current players the Seahawks have under contract and there may be some movement between now and actual roster cut down day. We hope you enjoy the breakdown and how we both came to our roster decisions.
Make sure you come back next week as we do a really fun Brew and Question and Answer Show. We have done a few of these over the years and it's always great to open it up a bit and take listener questions. If you have questions, both football and non-football related, make sure you send them to us. You can comment below, or send them to us via Twitter, Instagram or Facebook.
Go Hawks!